Competition research conjures images of sneaking around, spying on people and doing something underhand.
Let's knock that silliness out of the park straight away.
Achieving greatness doesn't mean reinventing the wheel. It means being smart, knowing what's working and implementing a better strategy than everyone else.
Unless you're creating a brand new product which is completely revolutionary, chances are you'll have competition. Someone else will be doing either the same or similar.
Competition is not a bad thing. If you have competition it means there's a market and a market means demand. To break into that market you'll need to do some competition research, discover what's connecting with people and then figure out a way to put your spin on things.
Competition research doesn't mean copying or stealing. That's another myth which needs dispelling.
It means knowing your audience, knowing what resonates with them and creating a strategy to get your product in front of them.
The process will be slightly different depending on your product. Competition research for an author releasing a new novel would need a different approach than for a plumber in a small village competing for local jobs.
While the approach varies, the principle is always the same – Know your competition and devise a strategy to make your product stand out.
Who is my competition?
You may think you know who your competition is but, when you do a deep dive, you may be surprised.
The internet is a vast universe of information. Just because you know a few players in the field doesn't mean they're the ones you're competing with for online traffic.
For example, I've been writing about travel for years. I presumed the websites I was competing against for traffic were the other big travel bloggers in the market.
When I took the time to do a detailed analysis, I was shocked. I also wrote about language learning and some food articles. They didn't.
That meant I was looking at their strategy and trying to emulate it, but we were competing in completely different markets. When I saw who Google deemed my competitors to be (based on actual content, ranking keywords and visiting demographic) I was able to re-evaluate my strategy and tailor it to my actual audience.
You can use services like SEMRush or Ubersuggest, but you'd be forgiven if you felt a little overwhelmed.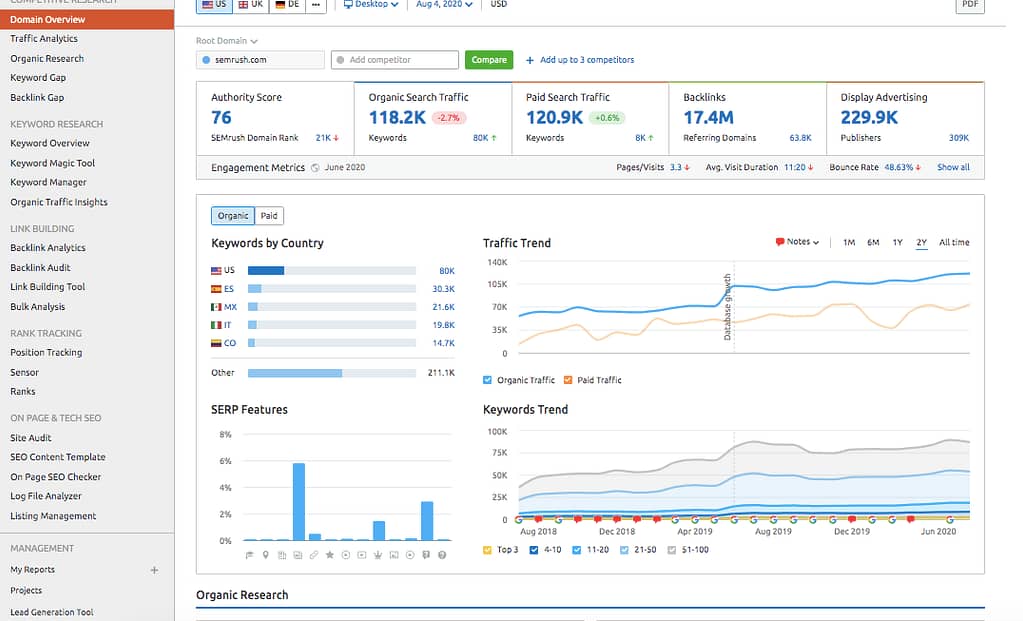 Knowing which metrics to track, which to ignore, which keywords to target, which backlinks to compete for… it can be a lot!
Unless you're skilled in that area and have the time to dive in regularly, you can drown in the data.
This is where a Virtual Assistant comes in.
A skilled VA can analyse your data, your website analytics and social traffic and discover your true competition. They can do a deep dive into their marketing strategy and see what content is working for them, and more importantly why.
They present this information in an easy to digest format, with a clear, straightforward action plan.
You then use that information to inform your own content marketing strategy so you stand out from the crowd and make your voice heard.
Book a free 30-minute consultation call with us today and we can discuss your marketing goals, your budget and how we can work together to elevate you above the rest.
For a list of all the other services we provide check out our Service section.